Sunglasses protect your eyes from glare, in addition to allowing you to see properly. You can also wear glasses as a fashion statement. On the other hand, eyeglasses can be very fragile. Just as our glasses protect our eyes, we can do the same thing with eyewear accessories.
If you're looking for the best, must-have eyewear accessories, we've compiled a list to guide you. Here are some accessories on Amazon that are highly rated and good value for money.
1. Eyeglass case
An eyeglass case is one of the essential accessories. A good case should have a hard shell casing to ensure protection from any impact that could damage your glasses.
However, on the inside, you should find a soft lining that will absorb and cushion any shocks. This lining will also ensure that your glasses do not get scratched when you shake them around the case.
If you are worried about the case being too heavy, you can opt for a semi-rigid case for your glasses. It will still provide the protection your glasses need, while remaining lightweight and easy to carry. 2.
2. Glasses car clip
If you have sunglasses that tend to get lost in your car, or just want to keep your car organized, then a car clip is the perfect accessory for your glasses. We find car clips to be both convenient and versatile, as we all have our own preferences for how we organize our space.
A car clip holds a pair of glasses securely in place and keeps them from slipping off. Sometimes, you'll find foam padding in the clip to keep them from falling off, especially when driving on rough roads.
The beauty of most car clips is that they are versatile. You can attach them to sun visors or vents. A good car clip will allow you to slide your glasses in and out easily.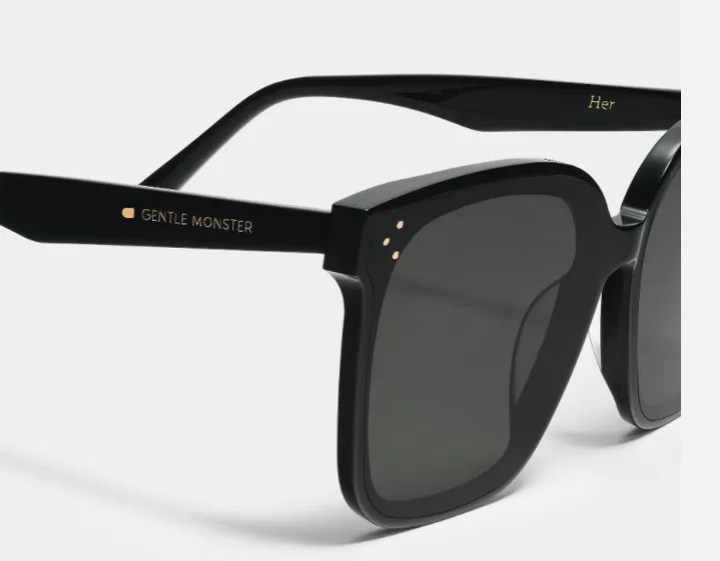 3. Cleaning cloth
Some eyewear accessories you can't live without - one of them is a microfiber cleaning cloth. Microfiber cloths are perfect for any surface that needs a gentle but effective cleaning, including eyeglass lenses. Your glasses should help your vision, not hinder it.
To avoid leaving any marks, scratches or smudges on your lenses, buy a good quality microfiber cleaning cloth. A good microfiber cleaning cloth will wipe away dirt, fingerprints, smudges or stains from your lenses while keeping the glass from rubbing.
4. Non-slip ear hooks
One of the most useful accessories for eyeglasses is a non-slip strap, especially if you walk around a lot. Glasses tend to slip off your nose for different reasons, such as the size of your glasses, the position of your ears, your oily skin, and even the shape and size of your nose. It can be annoying when this happens. Many of us need to wear our glasses properly.
When choosing a strap, make sure it is not only versatile, but also adjustable so you have complete control over how the strap fits on your head. Today, many brands design non-slip straps that are as functional as they are beautiful.
Non-slip glasses can have a nose rest that prevents the glasses from slipping off the bridge of your nose. There are different types of nose rests, but most are silicone. Some non-slip glasses also come with straps to hold them in place.
We can't say which is the best accessory, as each has its own role to play. However, we hope we've helped you identify the factors to consider when searching for an accessory. Your glasses are a major investment, and taking care of them is just as worthwhile! Please contace JINGWEI to customize your own sunglasses!