The ideal sunglasses should have such functions: Filter out at least 96% of UV rays, The degree of color of the left and right lenses is uniform and cannot differ by more than 5%, No distortion of the scene through the lenses, Light and comfortable to wear, and eyelashes do not touch the lens. Custom eyewear manufacturers JINGWEI shows you the materials of the glasses.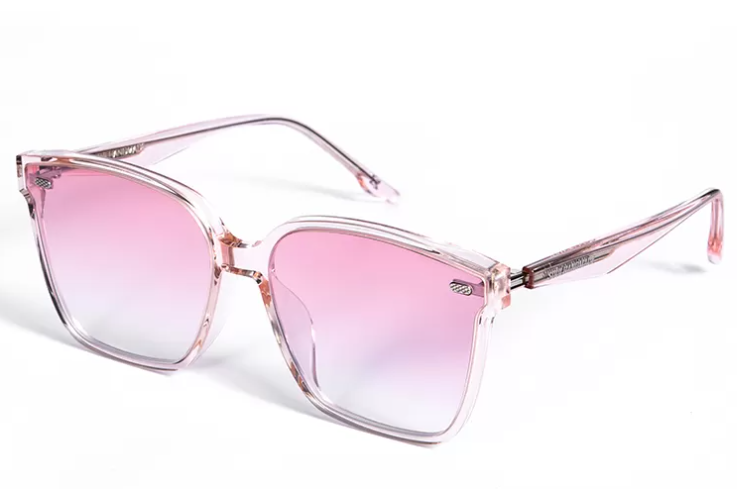 ★PC sheet
Strong, not easy to break, impact resistance, sports-specific glasses specially designated lens material, the price is higher than the acrylic lens.
★Glass lens
Clarity is slightly higher than resin, not easy to wear; but heavier weight, and the material is easy to break, even if it is tempered glass. In addition, the ability to absorb ultraviolet light is relatively weak, unless after special processing.
★Resin sheet
Resin is a phenolic structure of chemical substances, the characteristics of light weight, high temperature resistance, high impact resistance, can effectively block ultraviolet light.
★Nylon sheet
A kind of synthetic fiber. It has very high elasticity, excellent optical quality, strong impact resistance, and is usually used as a protective item.
Next, excellent chemical resistance, suitable for sheet frames, ultra-light weight, not easy to lobe. Good optical performance 100% UV protection, colorful, considered the best lens on the market.
★AC sheet
That is, acrylic lenses. Excellent toughness, light weight, high transmission rate, good anti-fog. But this lens is not scratch-resistant, especially easy to be scratched.
★Polarized lens
It is characterized by accepting light from only one direction using the principle of blinds, filtering stray light, so that we can see things more clearly and comfortably. More suitable for driving, fishing and other outdoor activities.
★Chromatic lenses
Color-changing lenses, also known as "photochromic lenses". At present, the mainstream is resin tinted lenses, which are made of acrylic resin lenses with chemicals such as pyrex rings, which will become tinted lenses when they meet strong light, suitable for indoor and outdoor use at the same time.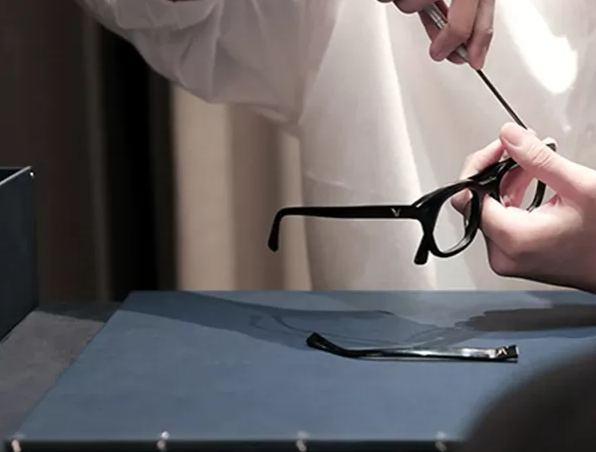 Factors that determine the price
★Design
The design is the image of a brand and the decisive factor that distinguishes it from similar competing products. Naturally, the products of good brands are different from the imitations in terms of novelty of design and comfort of wear. As a complete craft manufacturer of sunglasses and optical frames, JINGWEI prides itself on its extensive product knowledge and unparalleled customer service. We customize and precisely cater to our customers' needs, providing consistently high quality and value-added solutions.

★Material
Lenses made of good materials have good optical properties and are resistant to wear and impact, while lenses made of general materials may have impurities and not perfect UV protection.
Secondly, the frame material is not the same, the price impact is also great. Frames are broadly divided into metal, plate and natural materials several categories. Titanium is strong, corrosion resistant, and also lighter. This also determines the texture, comfort and durability of the glasses.
★Craftsmanship
A good design also requires a high level of detail for its craftsmanship, which is not only reflected in the refinement of the appearance of the glasses, but also in the comfort of wearing them, which requires sophisticated equipment and highly skilled craftsmen to complete. JINGWEI has cooperated with many famous sunglasses brands, and our high quality equipment and craftsmanship have won the hearts of consumers.
We mainly produces finished products of internationally renowned brand GENTLEMONSTER sunglasses (own brand), and cooperates with Huawei to produce smart glasses. Contact us today to send a drawing, talk to a designer, and customize your own unique sunglasses.