Personalized sunglasses exude mystery, glamour and coolness, which is what makes them such a great gift. Are you ready to order the sunglasses your movie star deserves? Check out this buying guide!
Why do you need custom sunglasses?
You may be ordering custom sunglasses for spring or summer. They are the perfect gift or present for any event that takes place outdoors, including all of the following.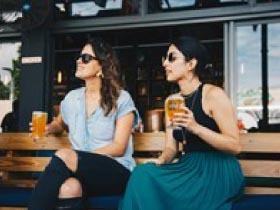 Festivals and Fairs
Whether your town is hosting a carnival or an art fair downtown, sunglasses are a great freebie to hand out at the entrance. Be sure to order kids and adult sizes so you don't miss anyone!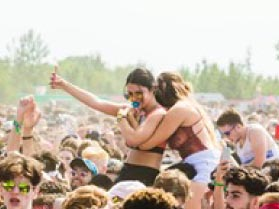 Outdoor Concerts
Cheer on your favorite band at an outdoor concert or music festival. Hopefully the merchandise tent is filled with cool swag like t-shirts, hoodies, and of course, personalized sunglasses!
Beach Party
If you're planning a day at the water, you can't forget to pack a good pair of sunglasses in your beach bag! Custom sunglasses are a must for a beach bash, but they also make great souvenirs for water parks, piers, lakes and pools.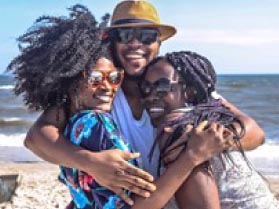 Picnic
Are you hosting a back-to-school picnic or company picnic at the park? Offer summer-friendly gifts for everyone in attendance, like bottles of koozies and stylish sunglasses. You can choose shades that match your brand colors or have your logo printed on the frames.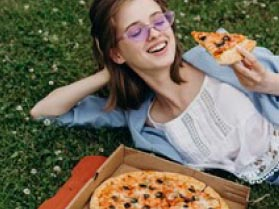 Sports teams
Soccer, baseball, volleyball, tennis, golf ...... Most sports are played in the sun! With that in mind, custom sunglasses are a great giveaway for your league or stadium. Try to find sporty wrap-around shades with polarized lenses.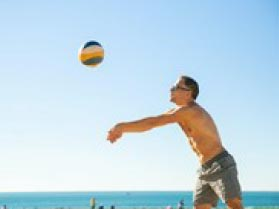 Parade
Forget the candy - you should be throwing custom sunglasses at the crowd in the parade! Wrap them in plastic sleeves ahead of time so everyone is more likely to grab them.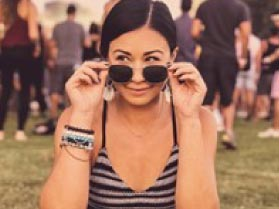 Theme Parks
Zoos, amusement parks, and even miniature golf courses should all sell souvenir sunglasses in their gift stores. Look for something fun and a little wild, like cheetah print frames or iridescent lenses.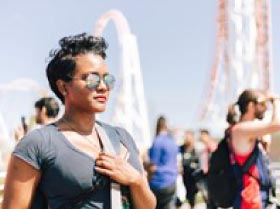 5Ks or Bike Marathons
Go the extra mile for your 5K or bike marathon by storing sunglasses and other promotional gifts in drawstring bags. You can distribute these bags with each athlete's number plate at registration.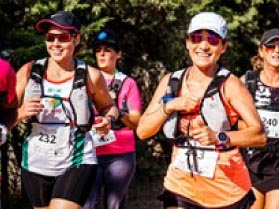 Family and Class Reunions
It's been so long! Wear a stylish pair of sunglasses and mingle with distant relatives and former classmates. They're great conversation starters and will make everyone feel a little more relaxed.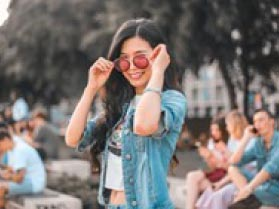 Wedding
If your ceremony is outdoors, wedding sunglasses are a breeze. Leave these on the table during cocktail hour and take lots of pictures while they're worn on the dance floor at the reception!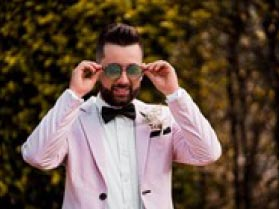 Fundraisers
Nonprofits, charities and churches often have a small budget for marketing materials. The good news is that custom sunglasses are a very inexpensive promotional giveaway for your fundraiser, whether it's a community car wash or a bake sale.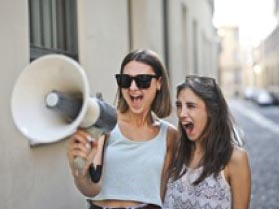 Trade Shows
In the wake of the COVID-19 pandemic, outdoor trade shows have become more popular than ever. Promotional sunglasses are the perfect gift for these events and will be used time and time again long after the expo is over.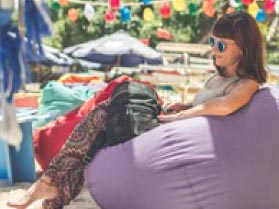 Tips for Customizing Sunglasses
Let's get started on customizing your sunglasses! Picking your favorite shades is the most exciting part, but before you get started, keep these design tips in mind.
1. Choose sunglasses that offer UVA and UVB protection.
2. Decide on a style.
3. Match stylish frames or lenses.
4. Print a simple design.
Contact Jingwei to make it all happen!